Roussos antiques firm deals with a wide variety of works of art, chronologically ranging from the Greek ancient period to the Second World War.

In our collection, it can be found ancient Greek and Byzantine items, which are sold after written permission from the archaeological service, as well as Greek traditional art items.

In addition a big variety of European, Asian and Russian works of art, decorative items and furniture can be found in our collection.

Certificate of authenticity is given for every item of our collection.

Collections and single items, as well as archaeological objects can be purchased from the firm, following the appropriate proceedings.

For further information we can be contacted by telephone, email or a visit to our premises.


Roussos antiques firm can provide valuation concerning the chronology and origin of antique objects and collections.

For further information contact the firm by phone, email or at the shop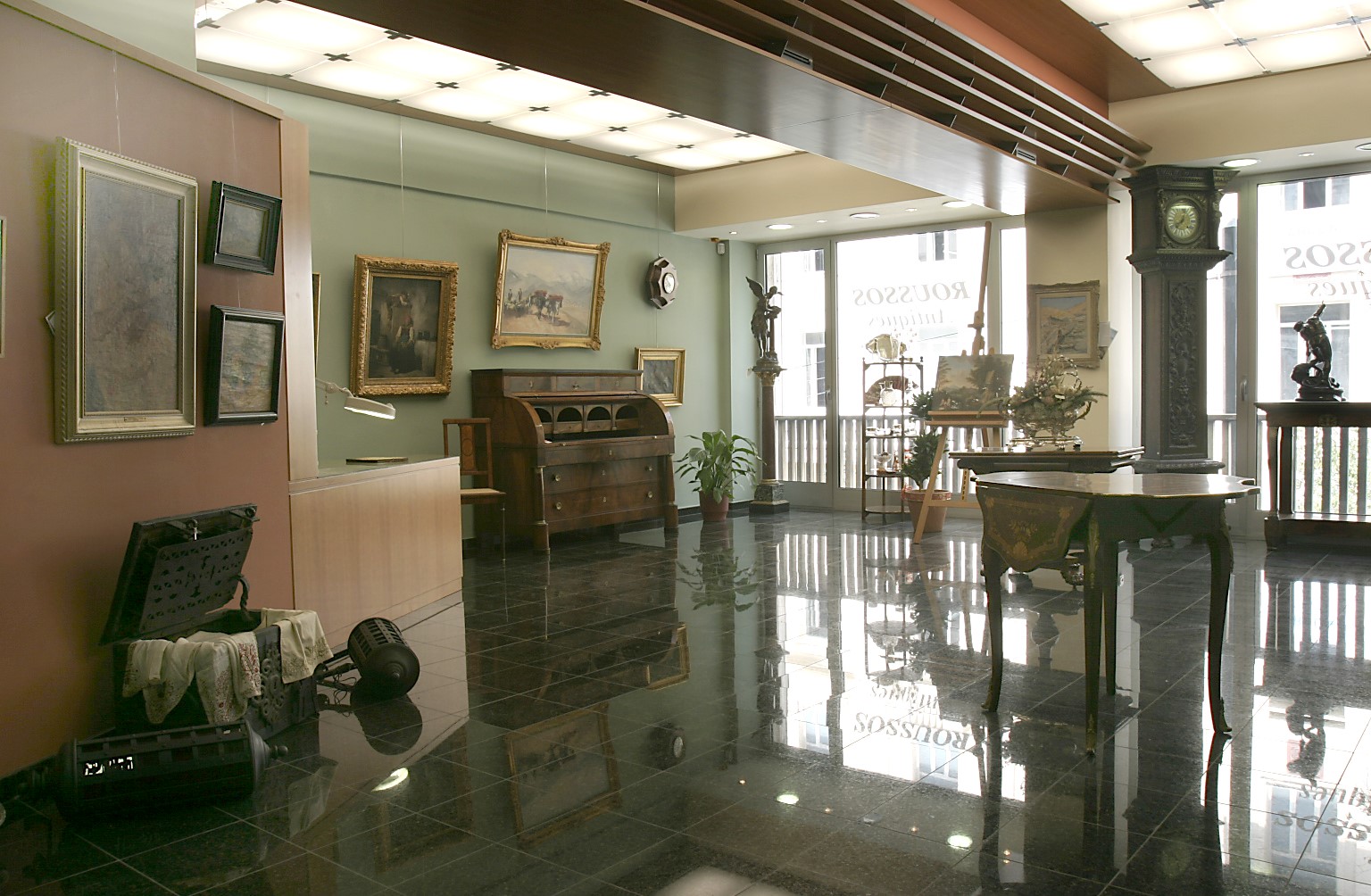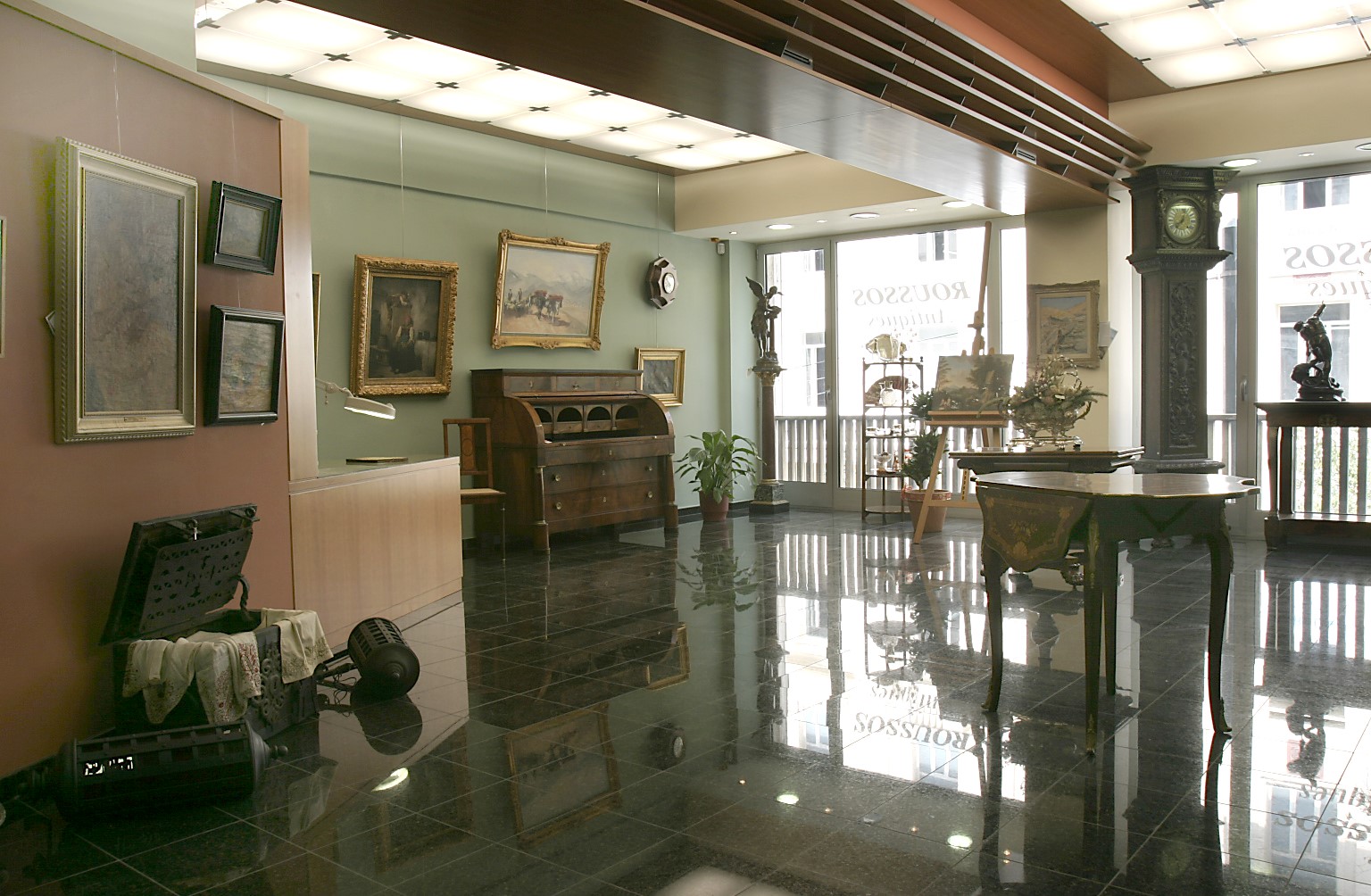 Restorer Marilena Roussou personally undertakes the restoration of painted works of art on any surface such as wood, metal, canvas etc

For every item that is not included in these categories advisory service is provided.

Advisory service is also provided for the proper conservation and restoration of antique works of art, in order to keep them in good condition so that they maintain their historic and commercial value through time.